Pets are totally reliant on us for fresh drinking water. Cats and dogs especially are fussy with water, they like it clean, if not, they won't drink it. This bud-shaped USB Pet Ceramic Automatic Drinking Fountain is a pet water fountain that provides clean, filtered water on a consistent basis. The entire body of the pet drinking fountain is detachable and washable, leaving no filth behind and keeping the pet drinking fountain nice and sanitary.
Material: Lead-free, Non-toxic, High-quality Ceramic Body & Fully Ceramic
Size: S (H 7.5'', W 5.5'', 1000ml) L(H 7.5'', W 7.1'', 1500ml)
Benefits
Double filtering system: Fresh flowing water in a fountain is more enticing to picky pets than still water in a bowl. We employ filter sponge layers to filter pollutants, volcanic rocks to purify water and remove odors, medicinal stones to balance the PH value, ceramic carbon balls to absorb pollutants and soften water quality, and hair catcher balls to capture any hair that falls in.
Environmentally friendly materials: high-quality natural ceramics that are nontoxic to your beloved pets. Ceramic water dispensers are more resistant to dirt and bacteria than regular plastic water dispensers.
Extremely quiet: the sound of the water dispenser keeps below 40 decibels when running, and will not disturb you and your pet.
Care Instruction:
Please rinse the filter box for 2 minutes to flush out the filter element impurities caused by collision before first use.
To achieve the ideal filtering effect, it is recommended to replace the filter box ONCE every 2-3 months.
Large water storage: large capacity water storage can be used for your pet to drink for up to a week. When the water dispenser is turned on, the water falls down in two directions, attracting pets' attention and encouraging them to drink more water.
Smart power-off: When there is no water inside, the device will turn off automatically to prevent dry burning.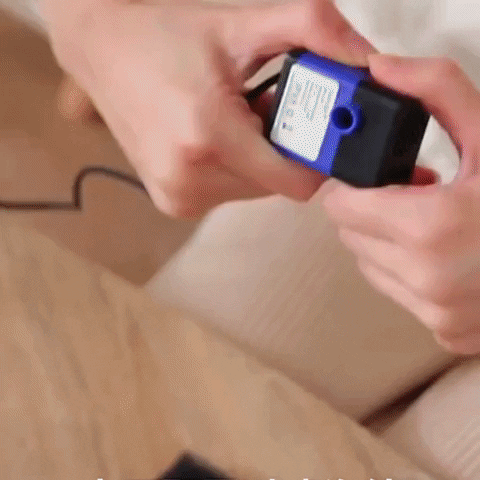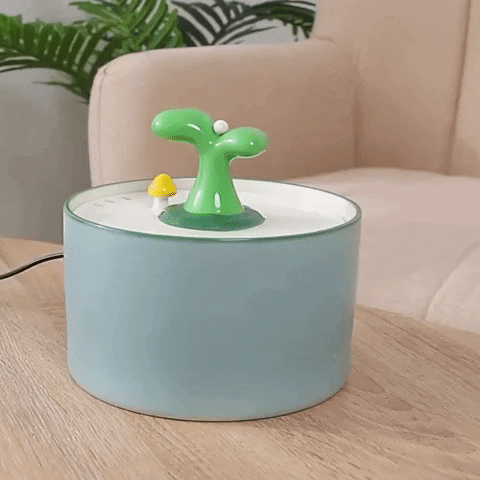 Link to the replacement filters