Hey fellow dog lover! The reason why we created the Pet Carrier Backpack was so we never had to leave our dog behind, and you shouldn't either.
Give your buddy a lift!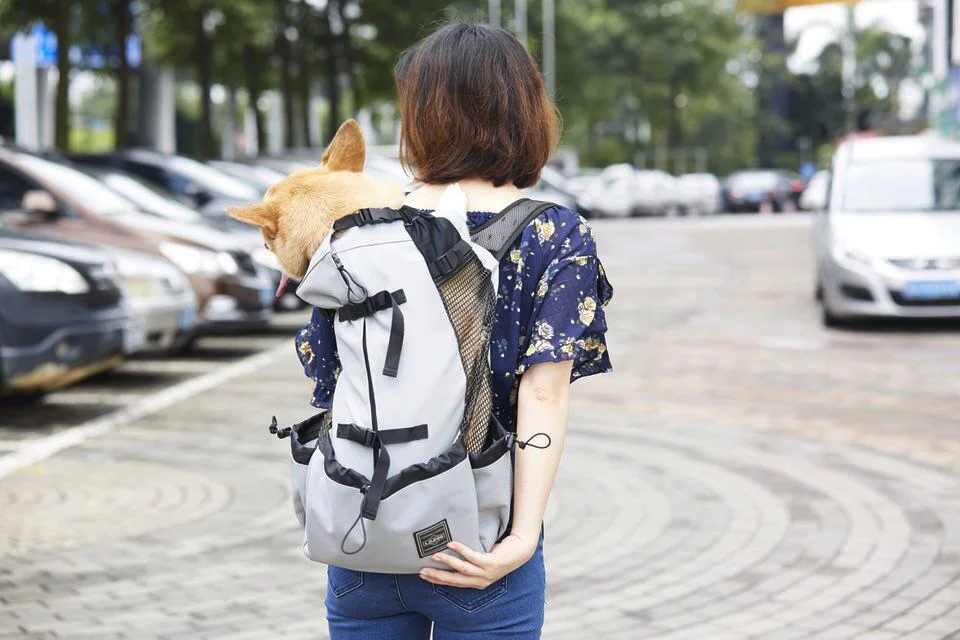 FEATURES AND BENEFITS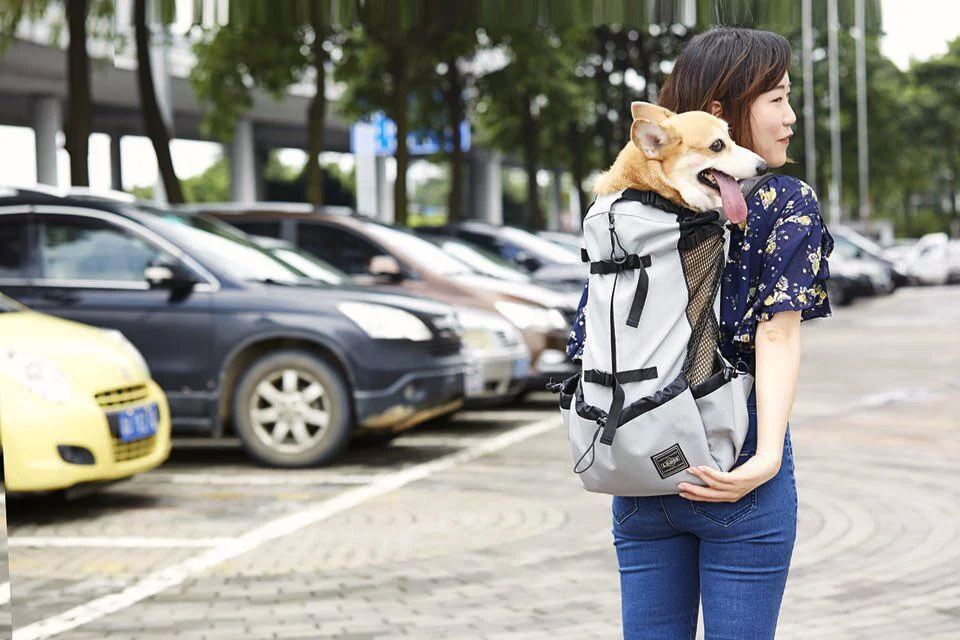 With a hand-cutting process, the split ratio is perfect.
The fabric is sturdy and durable, breathable, waterproof lining, reflective, soft, portable and washable without any irritation or side effects.
The inner lining is made of waterproof and high-quality fabric, and the pet will not smudge in the bag, and the owner is more assured.
Built-in safety buckle, a soft and hard mat, let the dog sit comfortably.
The large ventilated mesh on both sides is environmentally friendly and durable.
The dog's front paws are extended on the owner's shoulder through the reserved mouth, which enhances the communication with the owner while being comfortable and more secure & Suitable for Riding, Hiking, Walking, Travelling.
PRODUCT SPECIFICATIONS
Condition: 100% Brand New & High quality
Material: Polyester
Style: Leisure
Size: S,M,L,XL
Application: Outdoor/Travel/Hiking/Riding
PACKAGE CONTENTS
1x Dog Backpack
Size chart – Please measure your pet (back, chest and neck width).
bag looks decent, but no way i can fit a dog in there that weights 30 kilo's! Overall a good buy but size XL is probably more suitable for max 15 kilo
Totally recommended, my bitch weighs 14 kilos and with size L goes great, we 've tried it alone at home a little, but she looks enchanted haha
Size up!! it was to small for my dog )':